Regional Review Final Report
Regional Review final report, corridor summaries, and appendices.
The BLM, USFS, and DOE released the Final Report on April 20, 2022.
Regional Review Final Report (6.1 MB)
Corridor Summaries–Final Report (113 MB)
Appendices–Final Report (3.2 MB)
The regional reviews examined new relevant information and stakeholder input on the Section 368 energy corridors (including comments received on the Region 1, Regions 2 and 3, and Regions 4,5, and 6) and, based on this information, identified potential revisions, deletions, or additions to the corridors and identified potential changes to the IOPs. The final report also includes a framework for BLM and USFS planners to use when performing additional analyses of Section 368 energy corridors during future land use planning.
Recommended Revisions, Deletions, and Additions
The maps below display the recommended revisions, deletions and additions proposed in the final report. GIS files associated with the revisions, deletions, and additions that were developed through the energy corridor regional reviews can be found on Maps & Data.
Table 3-1 in the final report contains the list of recommended revisions, deletions and additions to Section 368 energy corridors as identified in the final report. Revisions described as 'minor' in the table are not included in the maps above and are not available in the GIS data on the Maps & Data page.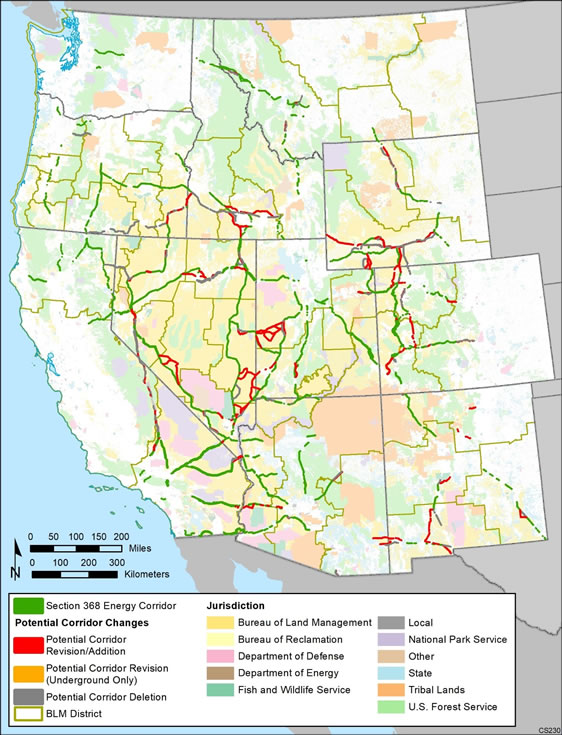 Recommended Revisions, Deletions, and Additions as Presented in Final Regional Review Report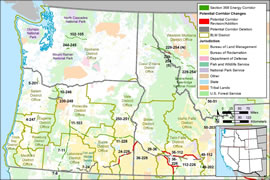 Recommended Revisions, Deletions, and Additions – Northwest Region (click to enlarge)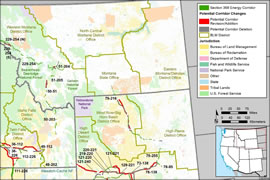 Recommended Revisions, Deletions, and Additions – Northeast Region (click to enlarge)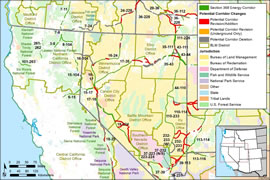 Recommended Revisions, Deletions, and Additions – Central-West Region (click to enlarge)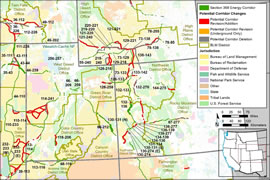 Recommended Revisions, Deletions, and Additions – Central-East Region (click to enlarge)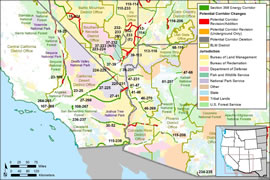 Recommended Revisions, Deletions, and Additions – Southwest Region (click to enlarge)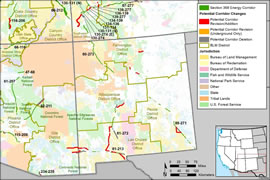 Recommended Revisions, Deletions, and Additions – Southeast Region (click to enlarge)